708 14th Ave E
Peter Nelli House
Built: 1949
Mid-Century House Designed by "Seattle's Best Local Architect"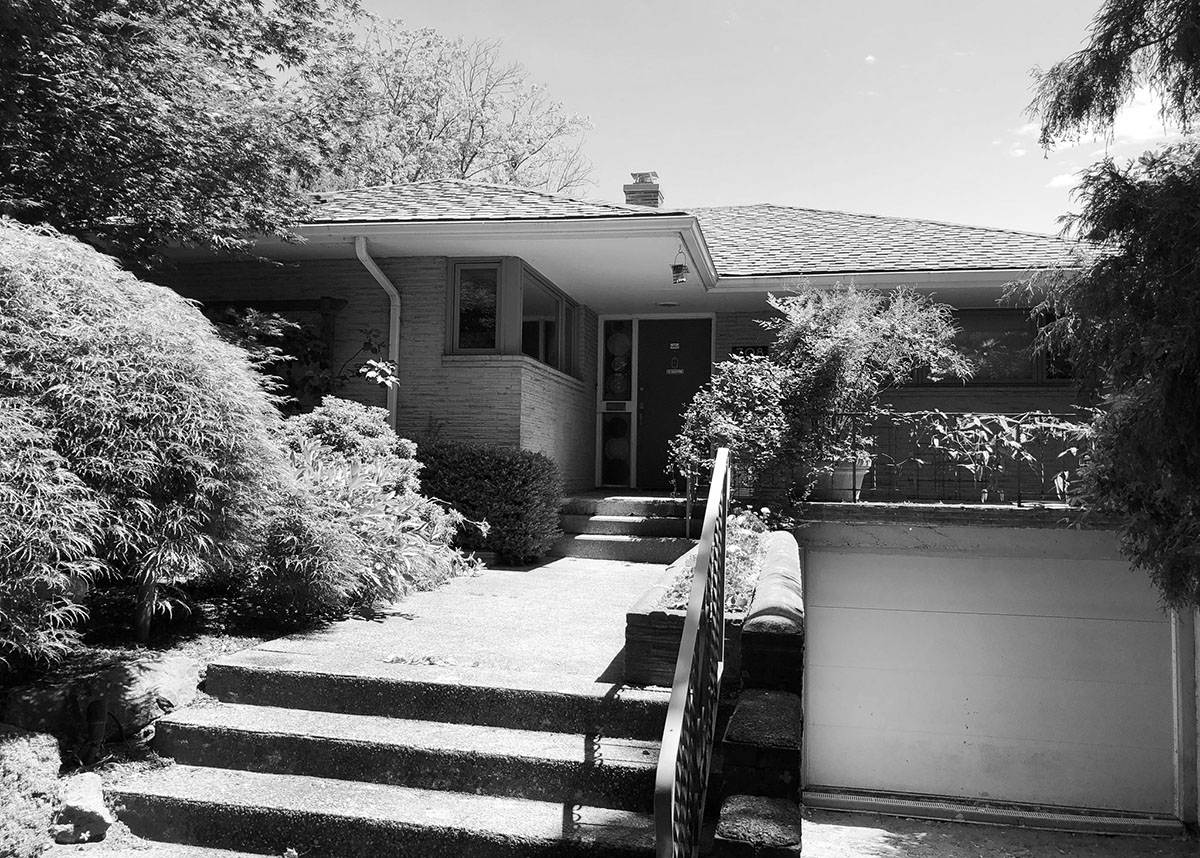 Style: Mid-Century Modern
Architect: Fred Bassetti
Builder: F. R. Krull
Description
This one story house was designed in 1949 by Fred Bassetti – a Seattle architect responsible for many notable buildings in the city, including Seattle Municipal Tower, the Seattle Aquarium, part of the Woodland Park Zoo, updated components of Pike Place Market, and buildings at many Washington State universities. Bassetti was known for his "humane modernism" or "warmed-up modernism" style. He attended Garfield High School, and studied architecture at the University of Washington and the Harvard School of Design. Bassetti received numerous awards, including an AIA fellowship and the AIA Seattle Medal. He was an educator, teaching at MIT, Columbia, and the University of Washington. In 1988, Fred Bassetti was voted "Best Local Architect" by Seattle Weekly readers. He was a pillar of Pacific Northwest modernism.
Permit #395290, dated July 21, 1949, allowed builder F.R. Krull to construct this 45'8"x43'2" house for $18,000. It was built on a lot split off of the Hedges House land to the south.
History
This house was built for Peter (Pietro) Nelli. Nelli arrived in the U.S. (and Seattle) in 1902. He was a winemaker and grocer. The 1940 Census shows that, before building a house on Millionaire's Row, he lived with his wife Teresa and daughter Rina around the corner at 521 Malden. Nelli loved the neighborhood, and walked miles a day. Even though he probably would not have been able to build a house on Millionaire's Row during its historic period, he was still unhappy with the zoning changes in the 1960's. He was quoted as saying, according to the Seattle Times article linked below, "But the times, they have changed so. You cannot imagine how they have changed...Now I think they want to tear down some of these beautiful houses for apartments....In the United States, I think they do anything for the dollar."