Volunteer Parkway
Where there's a Park, there's a Way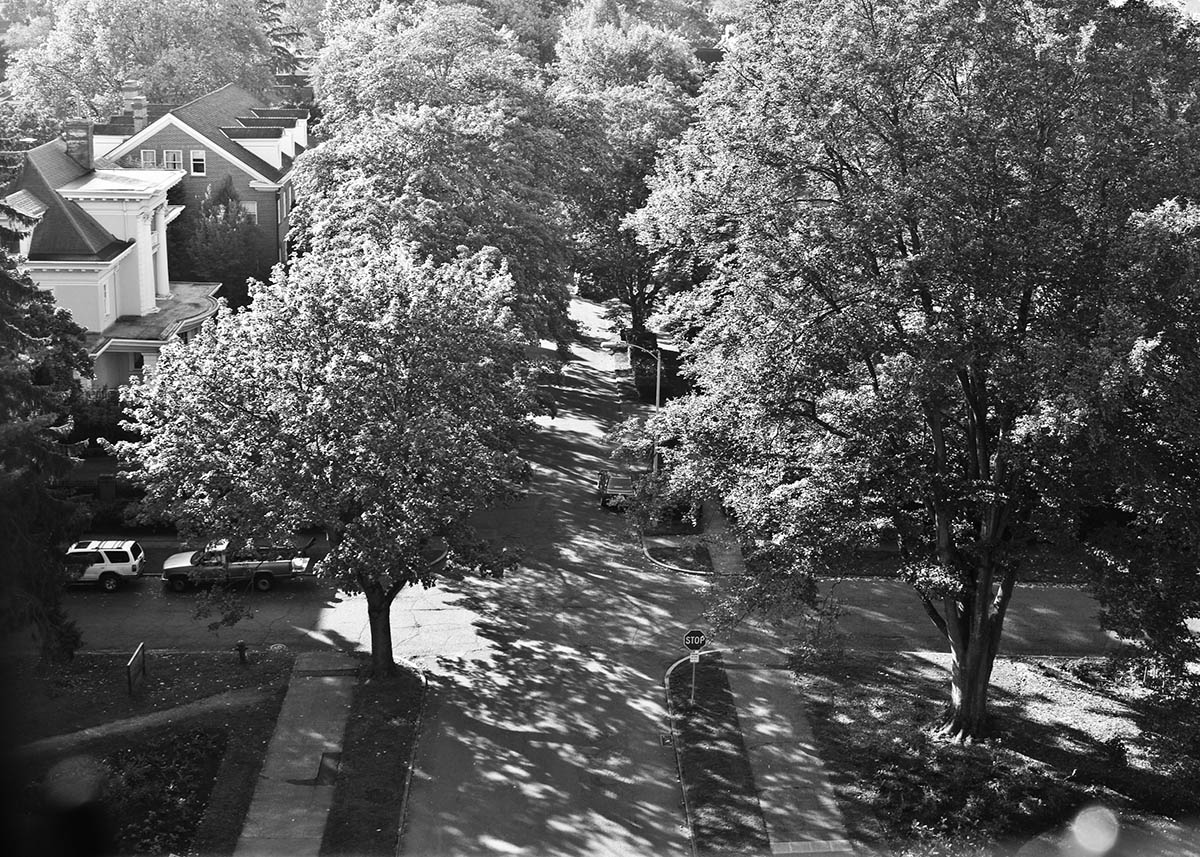 Description
Volunteer Parkway is Seattle Parks Department's name for Millionaire's Row, the segment of 14th Avenue East, from E. Prospect Street to 100 feet south of E. Roy Street. Unlike most streets in Seattle, this segment of 14th Avenue East (the street and trees) is technically park land. The figure below depicts the boundaries of the parkway graphically, with the green hatching south of Prospect being Volunteer Parkway. The boundaries of Volunteer Parkway are formally described in Appendix I to Title 15 of the Seattle Municipal Code.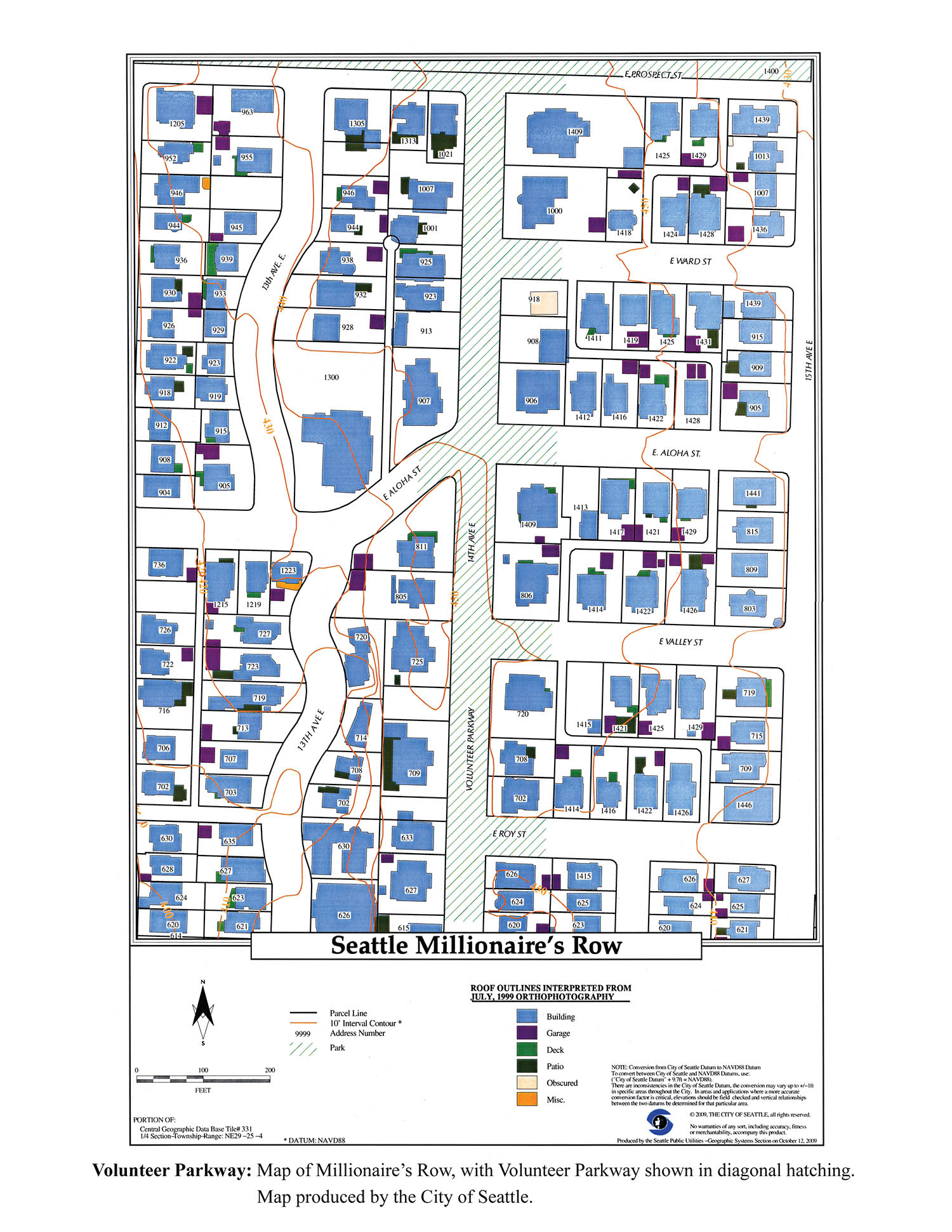 The trees on Volunteer Parkway are some of the oldest in Capitol Hill. They form a mature canopy over 14th Avenue East, leading into Volunteer Park. The trees represent a variety of species, and there are several notable individual trees. For example, between E. Roy St and E. Valley St. is an unusual cluster of four trees: three Sweetgums and a Tupelo. This is Washington State's tallest Tupelo, standing over 60 feet tall.
History
This stretch of 14th Avenue East was platted by James A. Moore, who set it aside as his showplace of grand residences at the top of Capitol Hill. Moore built his own house here. This section of plats was not formally recorded by the city (now known as "Capitol Hill Unrecorded"), likely because Moore wanted to keep this street private. The original home owners planted trees along the street, as a result many are over 100 years old. To prevent the city from running a streetcar line down his street, Moore had median plantings installed, as well as a gate near East Roy Street. In 1924 the residents requested that the city take control of the street, and subsequently the gate and median strip were removed. This all took place within the district's period of significance.
The street formed a grand entrance to Volunteer Park, and the motorcades of many visiting luminaries, like President Harding, traveled down this street. Having this park-like avenue leading into Volunteer Park was part of the Olmsted Brothers' plan. That plan was achieved, and even today, numerous people stroll down 14th Avenue East traveling to or from the park. Few realize that 14th Avenue East is actually Volunteer Parkway, and official park land.